Archaeologists have found the world's oldest fishing hook in a cave on Japan's Okinawa island.
The BBC cited a report published in the scientific journal National Academy of Sciences, which says archaeologists have found a pair of hooks made from sea shells, dating back to 23,000 years, along with ancient relics other.
The scientific group, from Japanese research institutes and universities, conducted three excavations of Sakitari, a limestone cave on Okinawa's southern coast, since 2009 and has just announced the discovery of they are in magazines. This finding shows that fishing techniques develop earlier and more commonly than previous assumptions.
People have been thought to have moved to Okinawa and neighboring islands about 50,000 years ago, but there is little evidence that the process of adapting to maritime life and technology development.
The oldest found fishing hooks are in Timor (Indonesia), dating back at least 16,000 years, and in Papua New Guinea, about at least 18,000 years ago.
"The new evidence shows the broader geographical distribution of the first maritime techniques. Ancient maritime early humans expanded north to the western Pacific coast, "according to the National Academy of Sciences.
In addition, the archaeological group also found a number of other relics such as human remains, animal bones (such as eels, frogs, fish, birds, small mammals …), shell pieces, grinding stones, shells charred crab.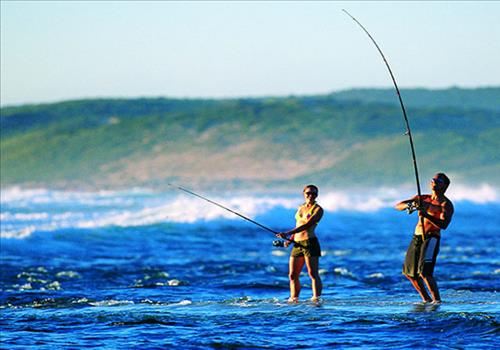 The crust of the shell into charcoal provides evidence of the seasonal eating habits of the ancients. The size of crab shells shows that they are caught in the fall, when crabs mature and migrate downstream to breed, which is also the best crab meat time, according to The Guardian.
Fishermen along Havana's sea dike often use inflated condoms to create buoys that can carry fishing lines out to about 300 meters away and keep the bait from sinking deep into the water. "They are wonderful," said Michel Perez, a young fisherman, delighted.