Japan seeks to save the commercial whaling industry as people become increasingly indifferent to this type of meat. For the Japanese people who hunt for whales, July 1 is very important, because this is the day Japan lifted its ban on commercial whaling after 31 years.
Immediately after the ban was lifted, five Japanese fishing vessels set sail and brought back the first two whales since 1986. They were then slaughtered at auction at the market. In a ceremony before the whale fishing boat went out, Mr. Yoshifumi Kai, president of the Japan Whale Association, said: "I am deeply touched. My heart is shaking."
Japan on June 30 withdrew from the International Whale Committee (IWC), which passed a ban on commercial whaling in 1986. Since then, Japan has been fishing more than 300 whales each. years, but to "serve scientific research".
Many Japanese fishermen seem to agree with the government lifting the ban on whaling for commercial purposes. "Whaling is part of my life. This job should be restarted. Japan has a culinary culture about whales," said Mitsuhiko Maeda, who has been a senior whale hunter for decades."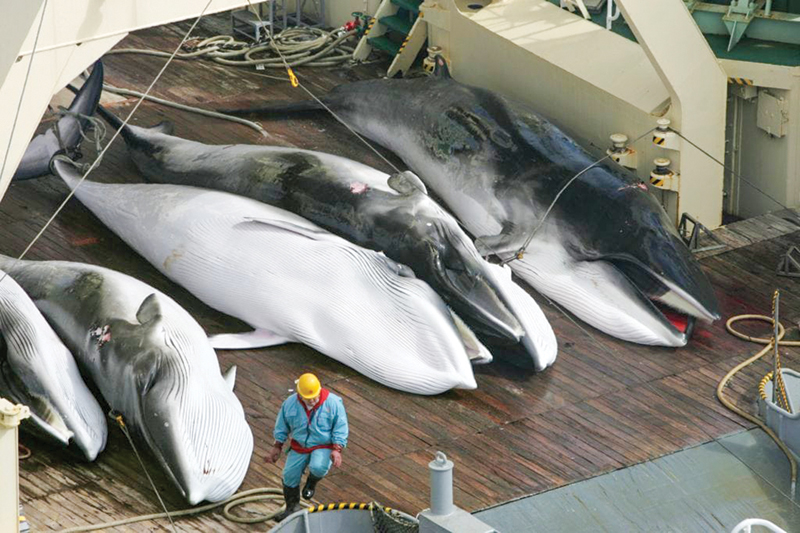 However, this number has lately diminished, as Japanese people have easier access to other foods and become less salty with whale meat. In 2017, Japan consumed 5,000 tons of whale meat, which means that the average average person eats only two tablespoons of whale meat per year.
Shintaro Sato, owner of a whale-meat restaurant in Tokyo, hopes the restart of whaling will help many young people find the meat.
"I don't think many young people today know how to cook and eat whale meat. I want more and more people to try this meat once in their life," whale fisherman Hideki Abe said before heading out to sea. Many Japanese fisheries officials also hope the resumption of commercial fishing will make consumers more interested in whale meat.